Lots of couples are looking for ways to save money on their big day, and we get it! You'll find lots of great tips on-line and from your friends but some may be harder to do and end up in wedding day regret. One of the biggest DIY regrets; doing your own bridal bouquet. We've put together 6 reasons why you should NOT DIY your bridal bouquet so you can decide for yourself!
6 Reasons Why You Should Not DIY Your Wedding Bouquet
Aside from the obvious answer - you are not a florist- is avoiding the unnecessary added stress of worrying about your flowers in the days leading up to your wedding. Here are 6 more:
1. Knowledge
Knowing which fresh cut flowers are in season, affordable, and come in the correct colors for your wedding are the most important factors when planning for your dream bouquet.. A knowledgeable and experienced florist (91 years here!) can address and advise in a way research just can't.
2. Experience
Although trends and videos make it look effortless to put together a bridal bouquet, a professional wedding florist will know exactly how to make your vision come alive while avoiding common mistakes. Example: Using a very delicate flower in the high heat of summer.
3. Photo Ready
Your bridal bouquet will be in nearly all of the photos and video taken on your wedding day. You'll want it to look just picture perfect. They are part of your ceremony and they will show up in your formal portraits. For these reasons alone and how many times your dream bouquet will show up in the captured memories it's worth investing in a professional bouquet design!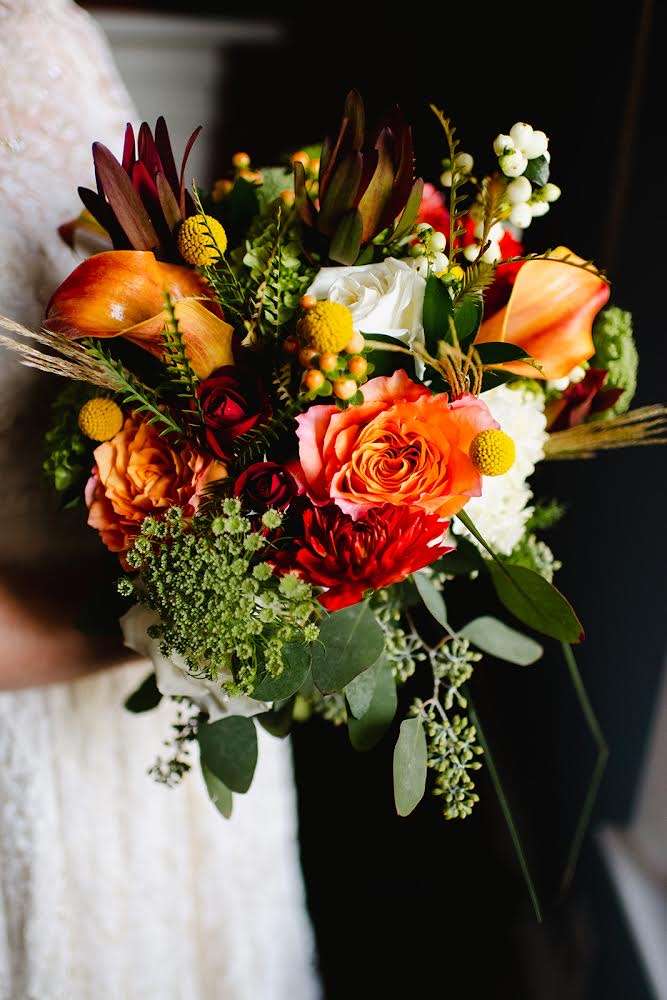 4. Purchasing process
One thing couples do not realize is how tricky it can be to purchase fresh flowers.. Online wholesalers may not show exact photos, flowers may arrive damaged, and you won't know if they are high or low quality until they arrive. You may not understand the right quantities to order to ensure you have the best blooms available without too much leftover. Then there are the supplies! Proper tools are needed to ensure flowers look their best and a one-time investment can be unwise.
5. Storage & transport
Different flowers need to be kept at different temperatures and have to be properly stored before and after they are put in a bouquet. Most couples do not have access to the right refrigeration nor the knowledge of how to transport without risk of damaging all their hard work!
6. You are the bride
Hiring a professional wedding florist to handle your flower needs (creating the bouquets & arrangements, and transporting them,) takes unnecessary stress away from you so you can relax knowing all your floral needs will be expertly taken care of with pride.
Booking your wedding consultation
So now you've decided that it might be the best idea to have a full service florist design your dream bouquet, it's time to book your wedding consultation! When booking, have your date, location, and colors already picked out. We still have some open dates for weddings and would be honored to be a part of your best day ever! Call 603-882-3371 and book today!